Meet Carmel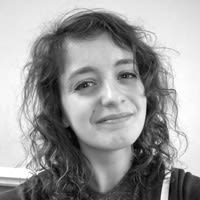 Carmel has recently graduated from our apprenticeship scheme.
Over the past four years she has been focused on delivering cloud-first solutions to a variety of problems. These have ranged from highly-performant serverless architectures, to web applications, to reporting and insight pipelines and data analytics engines. She has been involved in every aspect of the solutions built, from deployment, to data structures, to analysis, querying and UI, as well as non-functional concerns such as security and performance.
Throughout her apprenticeship, she has written many blogs, covering a huge range of topics. She has also given multiple talks focused on serverless architectures. The talks highlighted the benefits of a serverless approach, and delved into how to optimise the solutions in terms of performance and cost.
She is also passionate about diversity and inclusivity in tech. Last year, she became a STEM ambassador in her local community and is taking part in a local mentorship scheme. Through this work she hopes to be a part of positive change in the industry.
Carmel won "Apprentice Engineer of the Year" at the Computing Rising Star Awards 2019.