Bermondsey barber gets a website for Christmas after featuring in Time Out London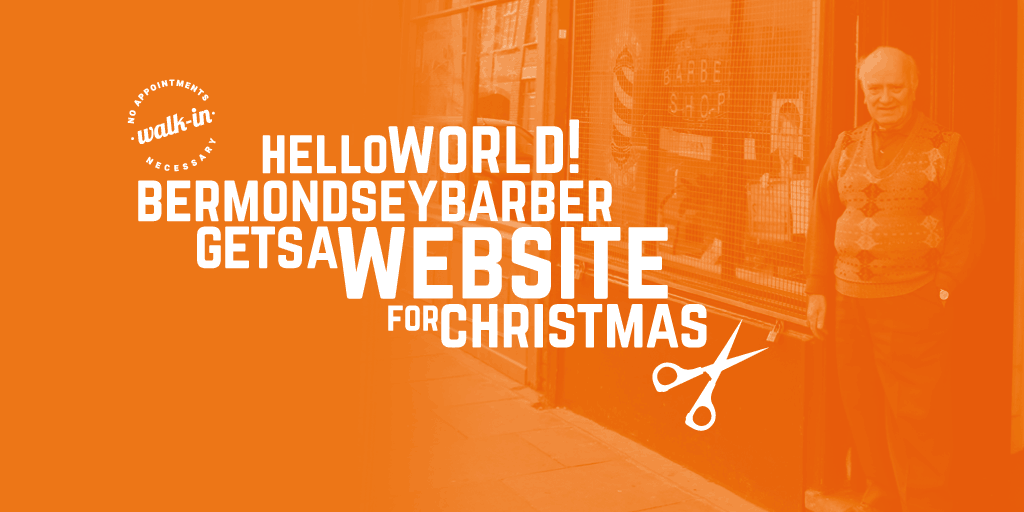 Barber Vangelos Georgiou has been cutting hair at George Gents' Hairdresser on Bermondsey street since 1970. Over the years he's seen dramatic changes to the neighbourhood, from factories to luxury shops and flats, with a knock on effect for his business as costs have risen and the factory workers who lived and worked in the area moved away.
When journalist Danielle Goldstein interviewed Georgiou for Time Out London, Georgiou mentioned that he didn't have a phone or website because of the expense. Staff at endjin, a business and technology consultancy which is based round the corner from George's, happened to see the article, and decided to offer him what big businesses call a "digital transformation", free of charge.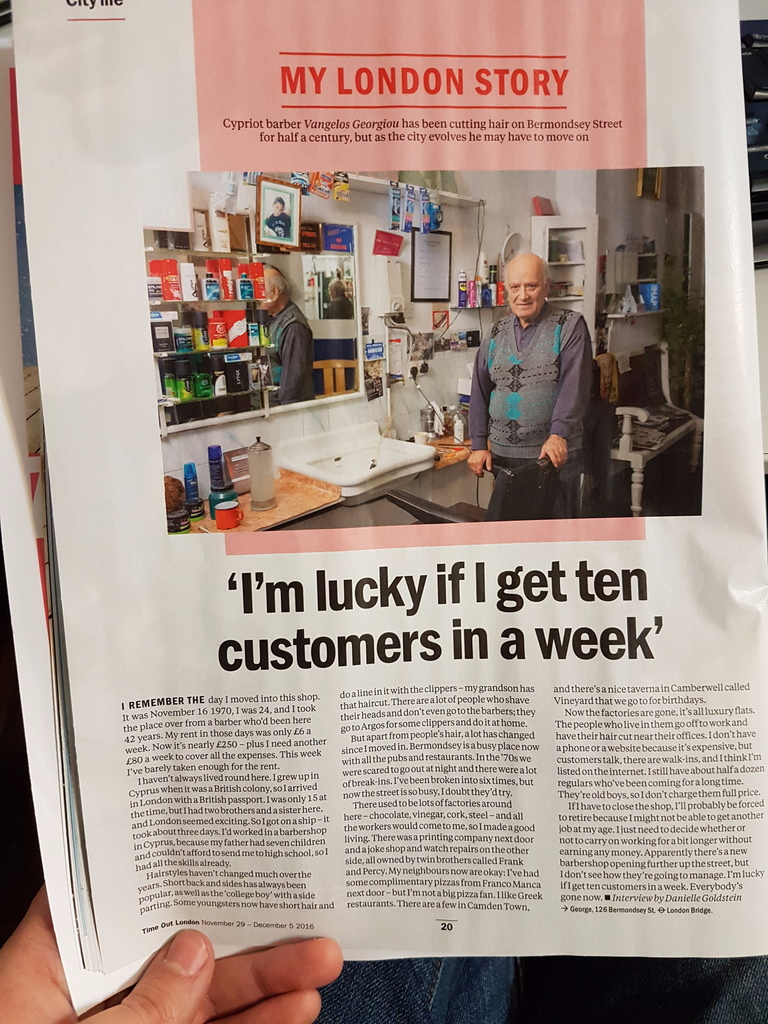 Paul Waller from endjin, said "we love Bermondsey's rich character and history. As relative newcomers, we were glad of the opportunity to help out a Bermondsey street legend. After we saw the article, we popped in to see Vangelos and asked if he'd like us to help. Following a short chat, we started out by creating a logo to match his long standing brand, then spent half a day designing and building a website for him."
"We also registered George Gents' Hairdressers with Google, so he shows up on Google Maps," added endjin Apprentice Alice Waddicor. "We noticed he'd had a 5-star customer review before we'd even gone live, which goes to show the power of having your brand on the web, especially if you are an ultra-local business like George's. We hope that an online presence will give George's a boost in the run up to Christmas, and help it to be a part of the street for a good while yet."
Georgiou said "it's great to be online, and I'm looking forward to meeting new faces."
Endjin are a business and technology consultancy based in Bermondsey, London, whose clients include Watchfinder, Reed.co.uk and TalkTalk. They can usually be found advising global businesses and startups on their technology strategy, and don't normally build websites for barbershops, except at Christmas. You can find them at https://endjin.com.
You can find George's online at https://bermondseybarber.co.uk and on Google Maps at https://goo.gl/maps/9ytxDiWQF5k