Cloud Risk Mitigation Model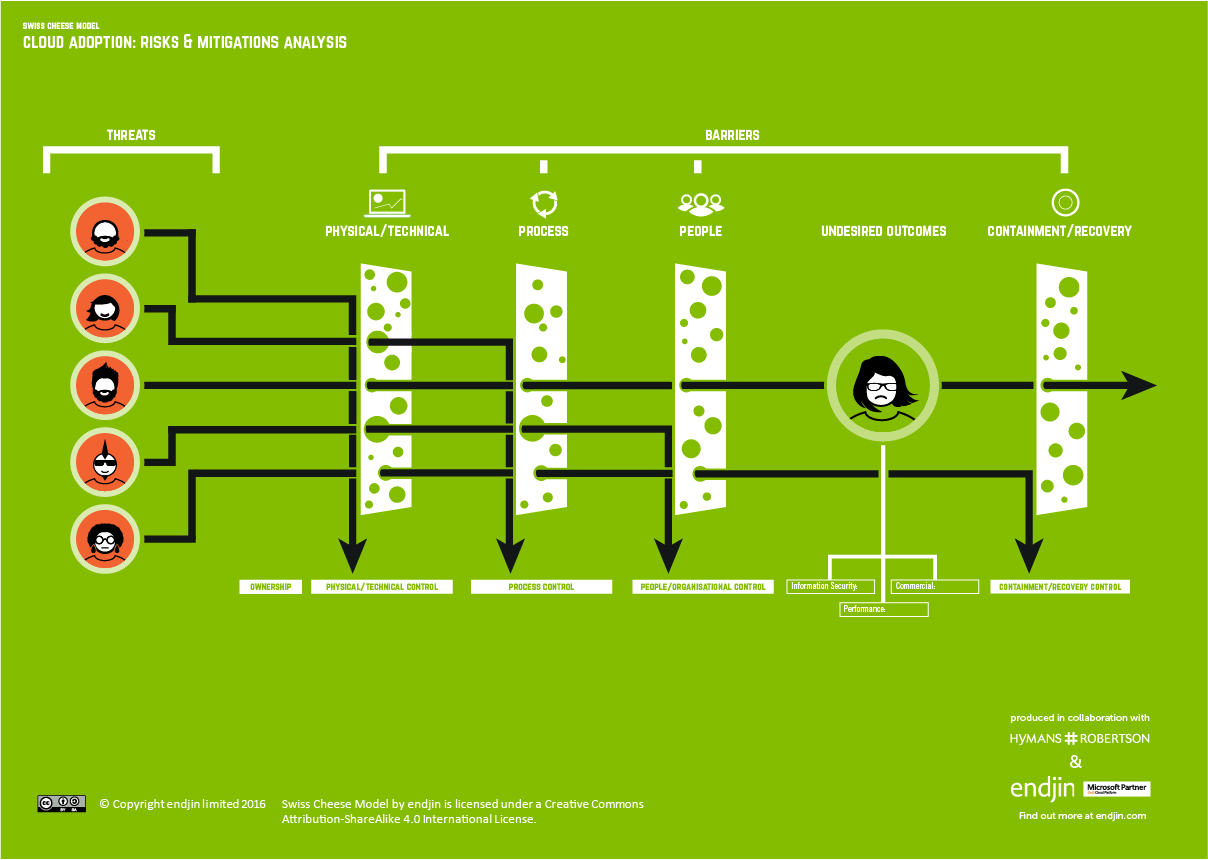 Worried about the risks of adopting The Cloud versus your existing on-premise infrastructure?
The successful adoption of Cloud technology will become critical to the longevity of many businesses. The Cloud is the foundation of a digital revolution that is enabling innovators to bring highly disruptive business models to market that can "kill" the incumbents who fail to embrace this technology.
Adopting The Cloud is perceived as a risky endeavour; we've published a risk mitigation model we created with Hymans Robertson which enabled them to adopt The Cloud with their eyes open.
In a major 3-part guest blog series, Hymans Robertson IT Director Barry Smart, covers the process in-depth:
We've produced an easy guide to the process that lists 21 threats and 42 barriers grouped into four discrete categories.
Enter your email address below and we'll email you a copy