Guest Blog Post: End of Week Two Work Experience (2014)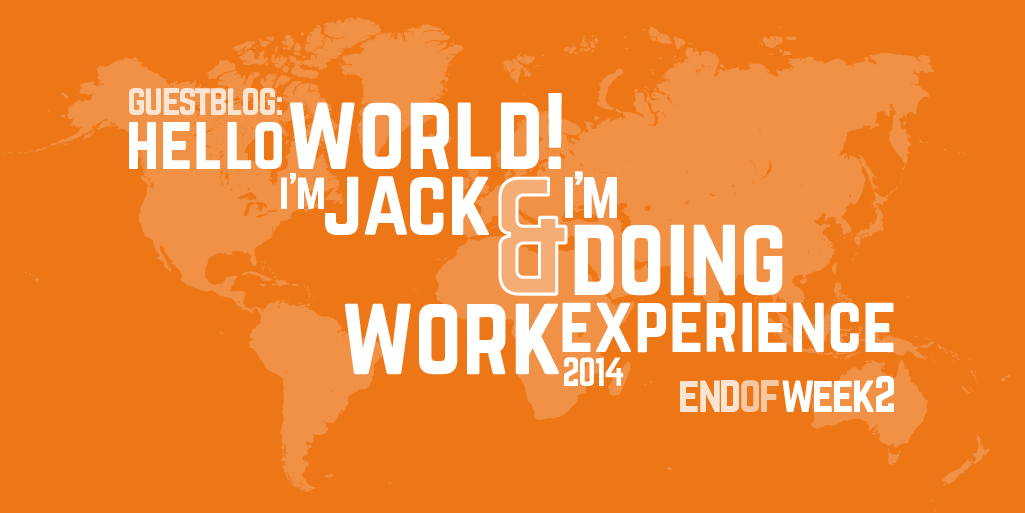 This is the final post from Jack, 15, who carried out two weeks' work experience with endjin. It was a pleasure having him here and we miss him already! Thanks for all your hard work and an excellent set of blogs Jack.
One of endjin's main objectives is to do whatever we can to improve the state of the software development profession by providing learning opportunities. But work experience placements are also a great opportunity for us to get a fresh perspective on our work and teach someone bright and interested. We encourage any other businesses to do the same!
—————
Sadly, my time has come to an end at Endjin. After coming down here for two weeks now I have enjoyed the relaxed nature about the business but how it still has the ability to work efficiently. I will not however mind having a lie in each day now! I have learnt a lot about many different things from programming to how to work as part of a team.
I have had a great time here and I would like to thank Richard, Alice, Paul, Pascal, Mike, Matthew and Howard for being so friendly and open to me and willingly teaching me about what they do and giving me interesting task to do each day. They have really given me an insight into what working is really like.
Thank you.
(Editor's note: Picture of Jack before the show & tell, where we got to see the fruits of Monday's planning session for our content management system Vellum, with licensing and a new UI nearly in place. We suspect what Jack enjoyed most about our Friday "Show & Tell" sessions had nothing to do with the showing or telling!)