Solving growth problems: elastic scale with Azure PaaS, improving efficiency with Machine Learning & Bots.
Since Watchfinder & Co. was first founded in 2002, it has established itself as the premier resource from which to buy and sell premium pre-owned watches. Thousands of watches are available from more than 50 brands, including Rolex, Omega, and TAG Heuer, at boutique retail outlets across the UK and from their website. In the financial year 2015-16, annual turnover was £68 million. Watchfinder is a high growth company; an alumnus of the Sunday Times Fast Track 100, with global ambitions.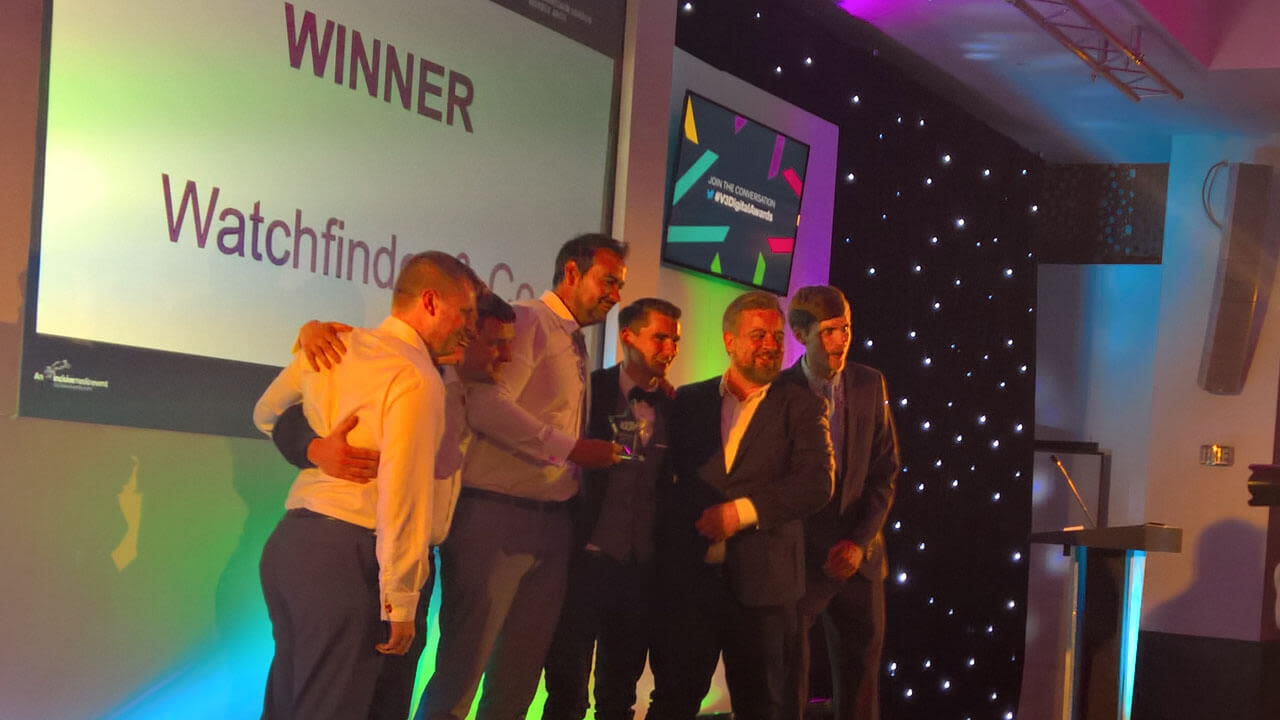 Watchfinder engaged with endjin to migrate their existing platform from AWS IaaS to Microsoft Azure PaaS, as their CTO wanted to take advantage of the Advanced Analytics capabilities of the platform, specifically those offered by the Azure Data Platform. Machine Learning factors heavily in the company's global growth plans; creating more intelligent quotes, recommendations, and demand based pricing. These are all key to scaling current human centric processes, and maintaining margins as the company expands, while keeping the existing "small company" culture that has been so key to their success.
Ambitious global growth plans aren't the only motivation for the migration to Azure PaaS; Watchfinder has started investing in TV advertising campaigns (which led to a 70% increase in enquiries), sponsoring high profile events such as the Tour de France and has produced viral video content generating over 3 million views. All of which means their e-commerce platform needs to scale elastically, on-demand, to deal with sudden surges in site visitors. Dealing with expensive luxury goods means that security is a core business concern; but this isn't just limited to the physical domain, cloud security is vital too.
Endjin had the experience to build our cloud strategy, to take Watchfinder global.
In addition to designing the high-level architecture that will enable Watchfinder to scale their e-commerce platform globally, endjin also helped improve the existing DevOps tooling and processes to give the development team more confidence about migrating to Azure, and provided a roadmap to becoming a data driven organization. In 2016 the Watchfinder development team won at the V3 awards.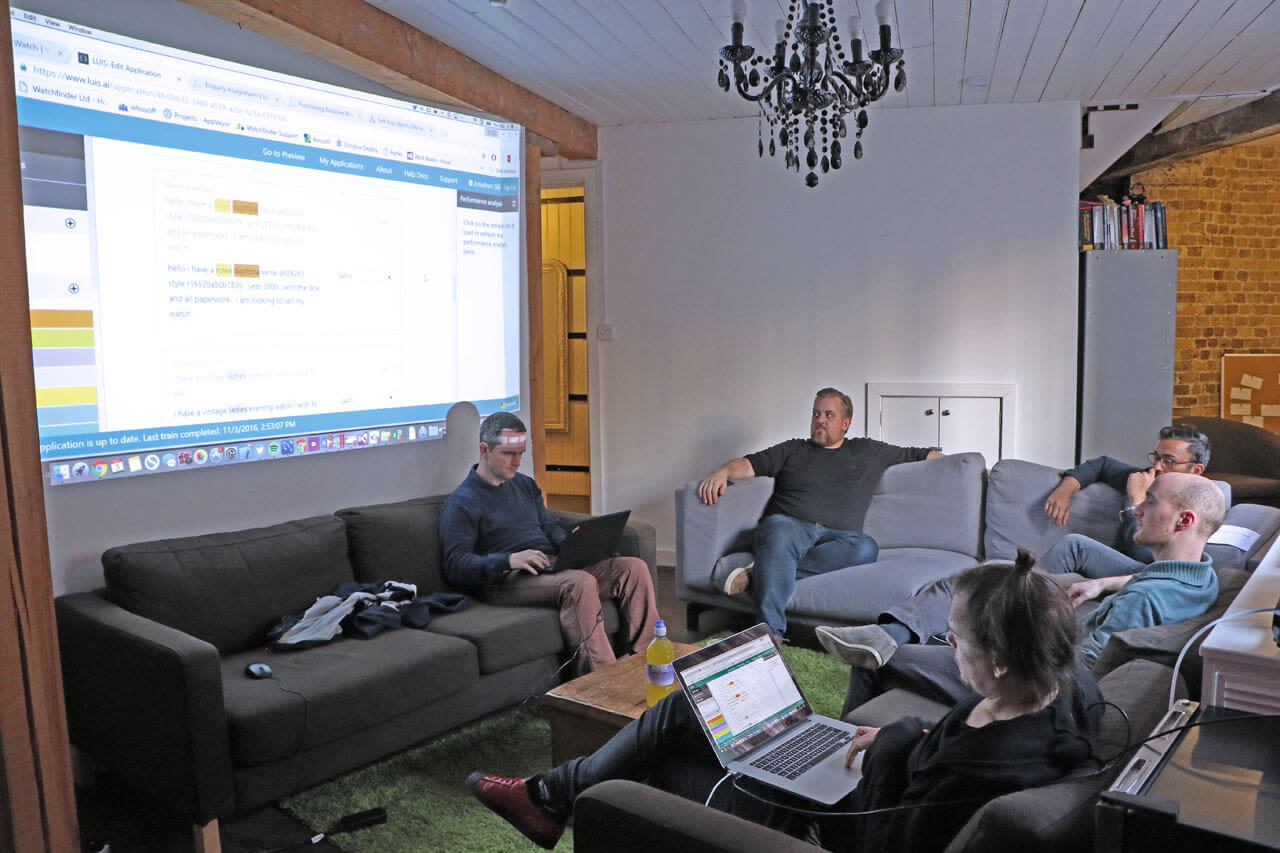 Watchfinder's CTO also engaged with endjin's Brain Trust service to give him access to ad hoc advice on strategic matters.
In 2016, endjin hosted a 2 day Bot Framework hackathon with the Watchfinder development and Microsoft Cloud Advocacy teams, to convert the existing "sell your watch experience" into a conversational interface. The hackathon demonstrated the power of the Bot Framework: reimplementing a feature that originally took 4 months to build in 2 days.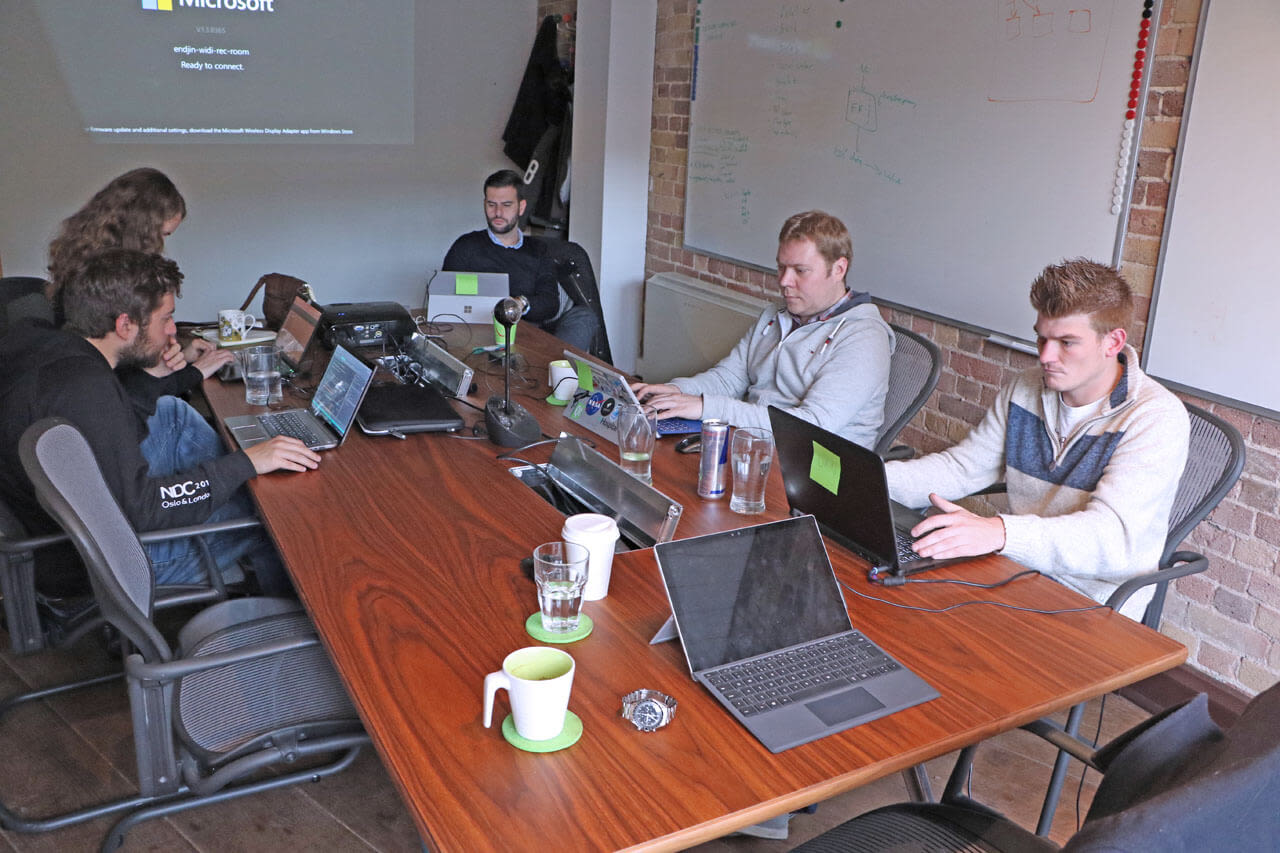 In 2018 Watchfinder was acquired by Richemont for a reported £170m.