Creating a new disruptive platform for the IFA market.
Smartr365 is a highly disruptive player in the mortgage sector, with a product aimed at Independent Financial Advisors, enabling them to give smarter financial advice to their clients, manage their portfolios more effectively, and ultimately grow their business.
Founded by Conor Murphy, who himself owns one of the UK's largest Mortage Advisors, Smartr365 started to develop their proposition following seed investment from Fig VC in December 2017. Murphy's vision is for a fully automated, end-to-end mortgage application process from identifying the right product, to transacting with the lender. It chimed with a fragmented market, historically starved of technology.
In June the following year, Endjin engaged with Smartr365 to help them refine their proposition, and to assess their technical capability and direction as they prepared for Series A investment.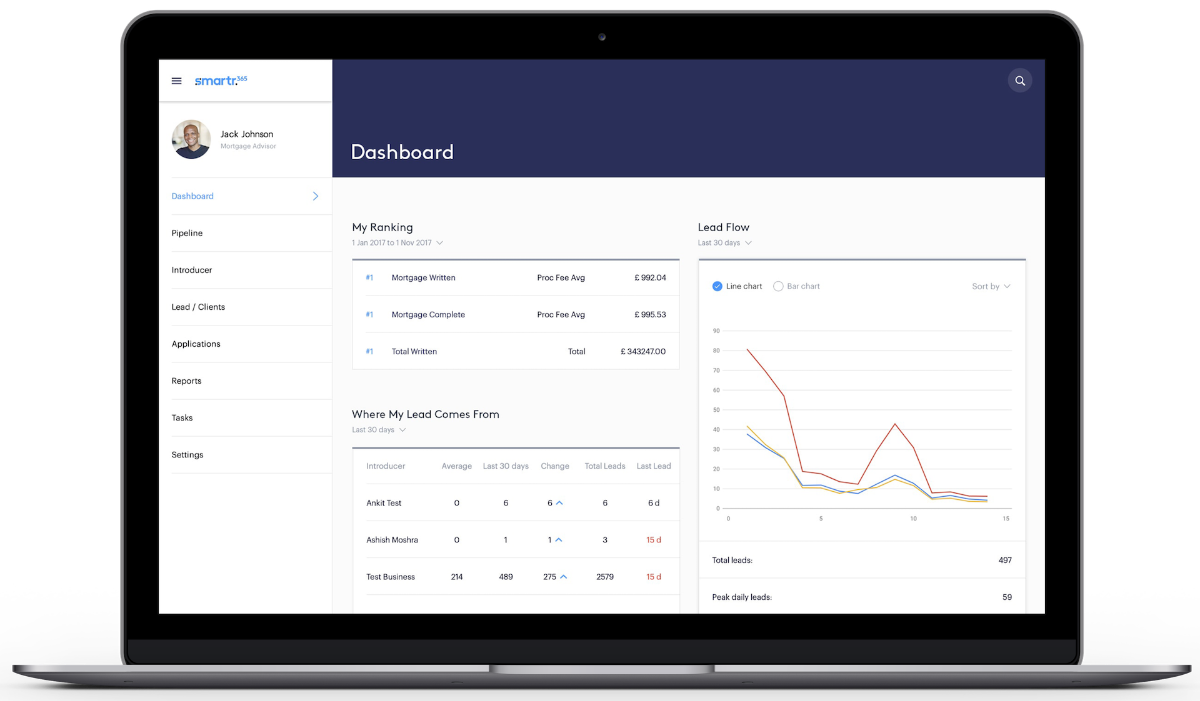 The vision and scale of Smartr365's ambition was recognised by Legal & General (L&G), who came on board as the largest external investor in August 2018. This allowed Smartr365 to further scale the team, rapidly progressing from 10 people, to 35. Late December 2018 also saw the 'soft launch' with over 20 broker firms joining the platform.
Endjin continued to engage over this period, mentoring the senior team, providing solution Architecture and project guidance, and assisting L&G with their oversight and governance.
In October 2019, Endjin were engaged as "Virtual CTO" for the business, helping it prepare for its scale-up phase. Endjin came with a "cash and equity" deal, taking a stake in Smartr365 and sharing the bet on its success. They have been closely invovled as a part of the senior leadership team with Strategy Development, Organizational Design, and OKRs.
This led to the adoption of the "Office of the CTO" model for Product Development, working closely with a "Chief Commercial Officer" responsible for Sales, Operations and Customer Success. This simplified the reporting structures and responsibilities, improved accountability, and streamlined communications.
On the technology side, Endjin also brought their core Marain Workflow solution to the application stack, and a migration to Azure Synapse for analytics and insights. This enables Smartr365 to support larger organizations with complex Group structures and very large numbers of transactions. We also helped them to achieve and maintain ISO27001 certification.
Endjin's involvement has accelerated Smartr365's adoption of Azure Serverless technologies, significantly improved product quality, rate of delivery, customer happiness, and overall strategic alignment between stakeholders at both a board and employee level.