Drakewood Capital Management
Azure enables effect security and compliance for financial services.
Drakewood are commodity investment specialists with both physical metal and investment fund strategies.
They had an aging AS400 running their back-office processes and had implemented a replacement within an existing ASP.NET application. They turned to endjin to help ensure the solution was security hardened and ready for production. Following a code and security review, endjin identified a set of recommendations including the replacement of a custom identity and authentication solution to Azure Active Directory B2B with multi-factor authentication.
The solution was fully modernised and updated to run on .NET Core 3.1 and the DevOps build and release processes and tooling were overhauled to use the latest features of Azure DevOps. Application performance monitoring was improved using Azure Monitor and Azure SQL Database Advanced Threat Detection was enabled. Disaster recovery processes were reviewed and updated and all recommended HTTP security headers implemented.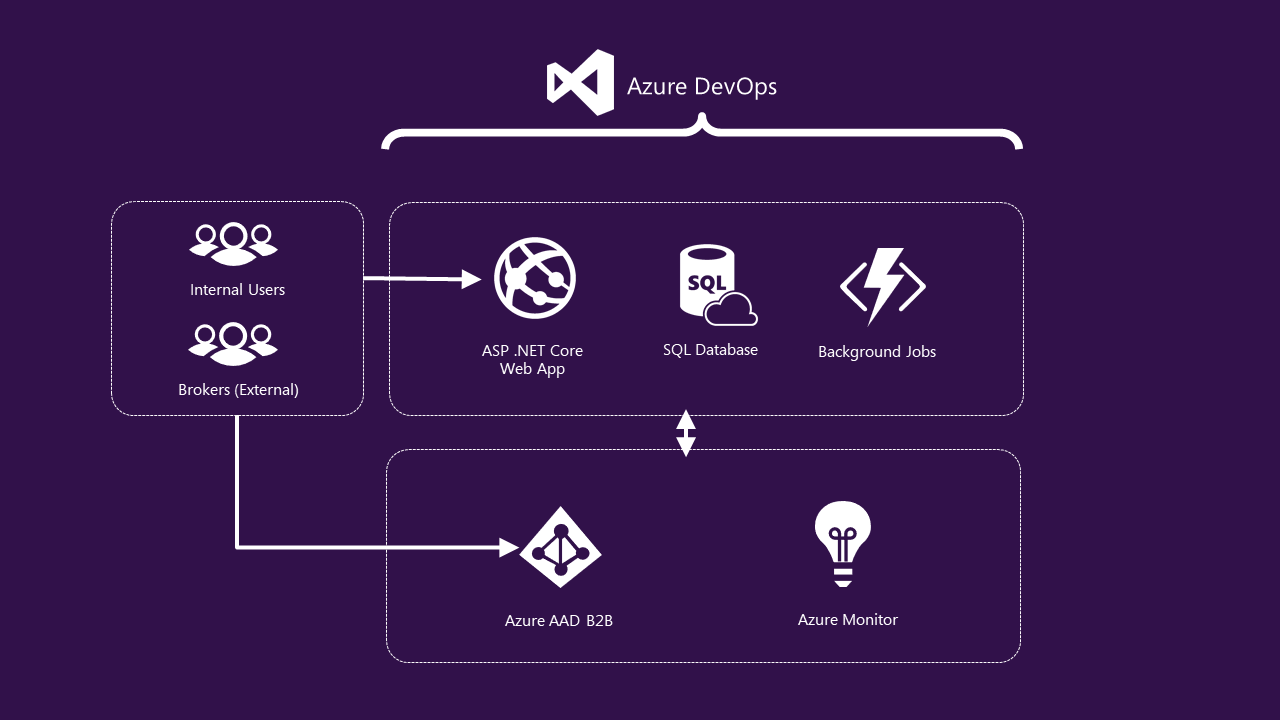 With a little TLC endjin were able to quickly bring a system up to modern standards and Drakewood were able to release with confidence.
When we selected Microsoft Azure to run business critical, client facing web applications in the financial services sector, endjin provided us with the day-to-day in-depth expertise we needed to keep our software & hosting environment relevant, reliable & robust.