Adopting Microsoft Azure lowers costs and increases agility.
Ambro trade globally in base metals and raw materials, and is a member of the London Metal Exchange. They provide commodity based Shari'a compliant solutions to banks, financial institutions and major corporations in the Islamic banking and investment industry.
Ambro require tailored software solutions to support their unique trading workflows while enforcing the highest levels of compliance and security. At the same time, they constantly seek new opportunities and partnerships, bringing innovative products and services to market.
Since 2016, Ambro have relied on endjin to provide technology strategy, architecture and support. Endjin have enabled Ambro to exploit opportunities for efficiency, security and governance through modern cloud services and DevOps. Together, alongside their small development team, Ambro have been able to remain focused on strategic development projects with full confidence that the platform is ready to meet their latest customer and regulatory demands.
When we selected Microsoft Azure to run business critical, client facing web applications in the financial services sector, endjin provided us with the day-to-day in-depth expertise we needed to keep our software & hosting environment relevant, reliable & robust.
Timeline
2016 (ongoing) - Application and strategic support
2016 - Performance review and platform readiness assessment
2016 - Implementation of DevOps processes, continuous deployment, automated testing
2016 - Core system strategy workshop
2017 - Application performance monitoring enhancements
2017 - Platform modernization and security
2019 - New proposition development
2020 - Migration to .NET Core, adoption of latest security standards
2020 - Azure Active Directory B2B integration with MFA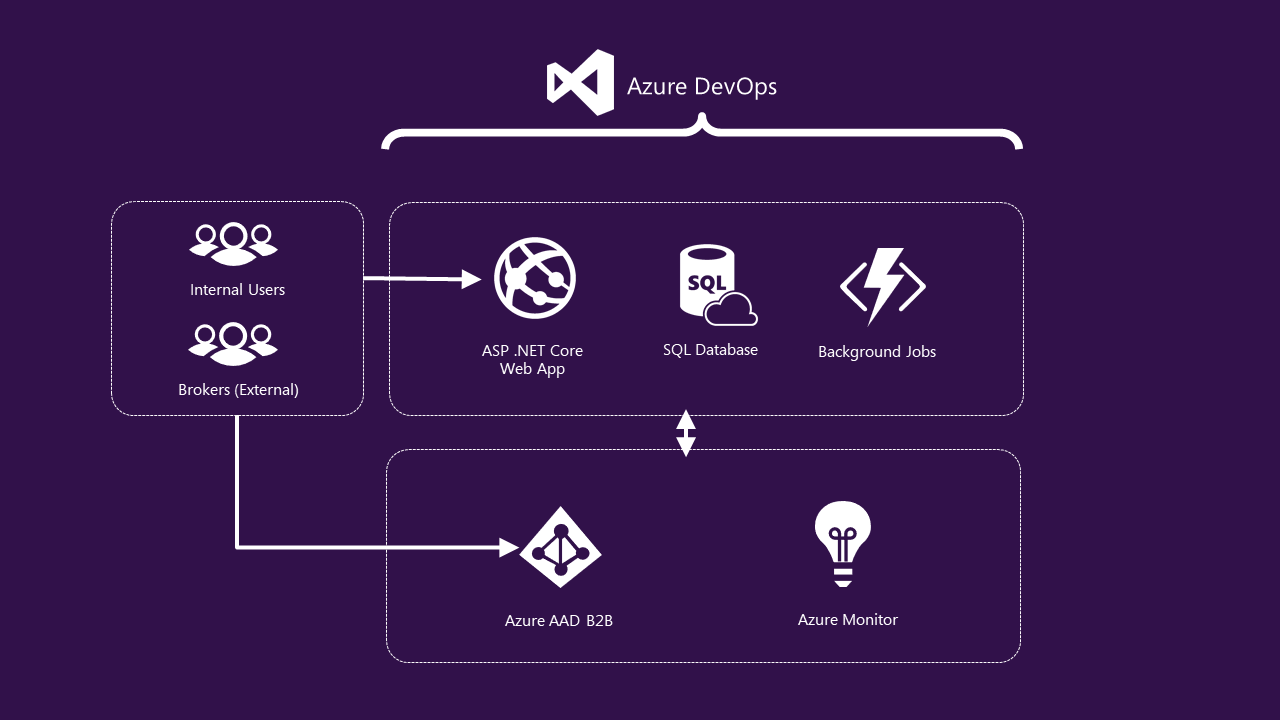 This light-touch, continuous improvement means that Ambro are able to run their solution at a lower cost and greater confidence while remaining in full control and visibility of development, progress, and quality at all times. Under endjin's guidance they are able to keep technical dept to a minimum giving them the freedom to innovate and be ready to respond to market opportunities as they arise.