Barry Smart presenting at SQLBits 2023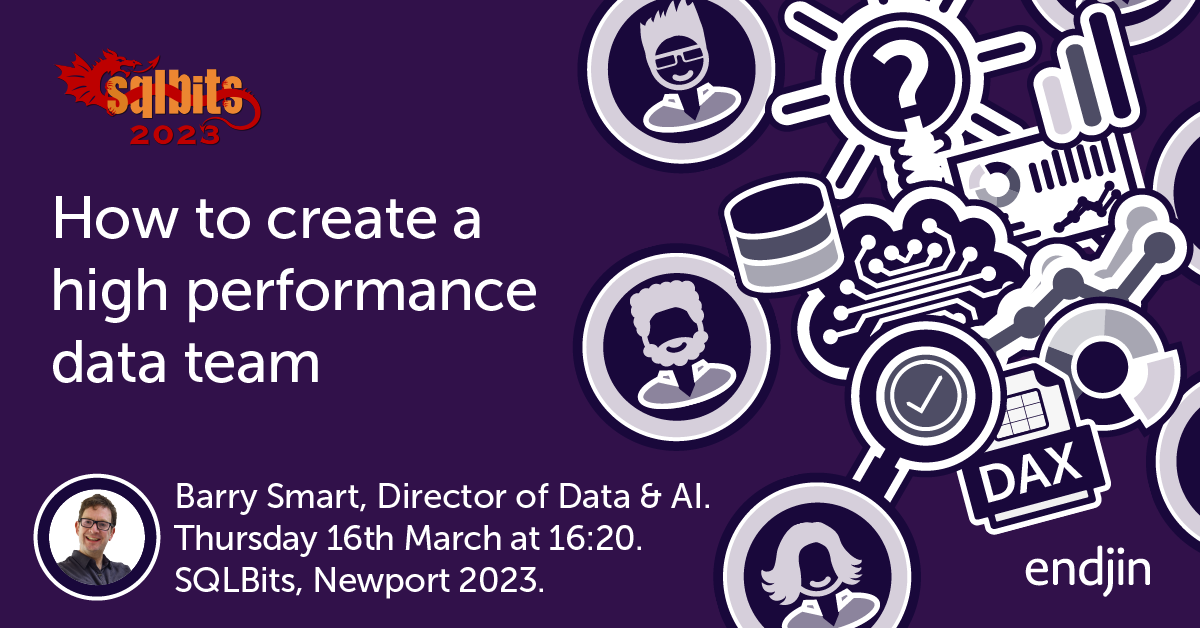 Barry Smart will be giving a talk at SQLBits 2023 from the 14th-18th March 2023:
How to create a high performance data team: lessons learned from the field
MR 3C: Thu 17/03/2023 16:20 - 16:40
There are many factors that influence the ability for data and analytics teams to achieve their full potential. With most organisations seeking to become data driven, how can they build a data and analytics team that is able to meet increasing demands in an agile, cost effective and sustainable way?
In this session, Barry will explore the factors that lead to success (and the pitfalls to avoid). He will use real world examples to bring it to life based on his experience delivering data intensive, high business impact projects over the last 30 years.
Update: 23/03/2023 You can find Barry's write up of the highlights of SQLBits 2023 conference on the endjin blog.