British Science Week - inspiring the next generation of data scientists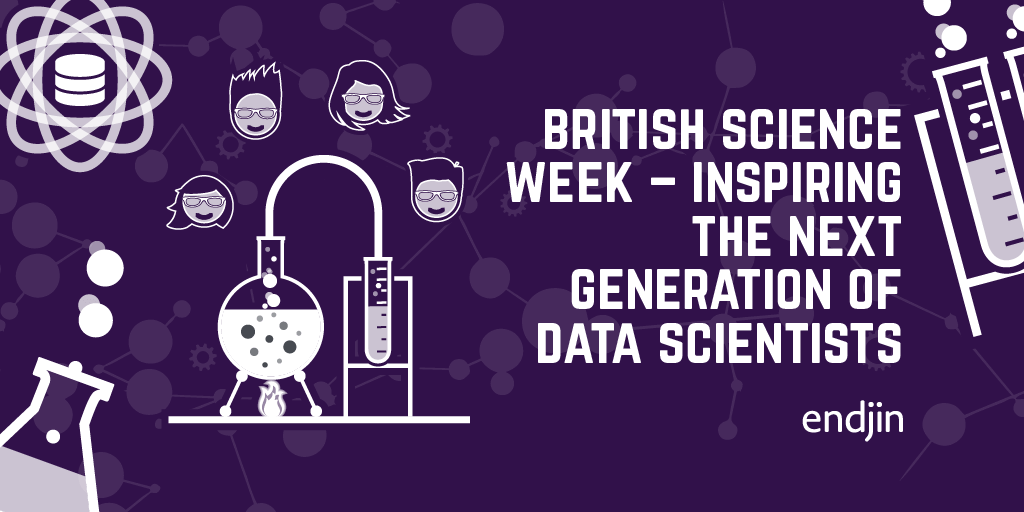 It's British Science Week this week, with activities and events for all ages taking place across the country in schools and community groups. Here's why I'm getting involved - to help inspire the budding data scientists of the future.
I'm lucky enough to live in a science-rich area - within a 10 mile radius, you could find yourself at the University of Oxford, John Radcliffe Hospital, the UK Atomic Energy Authority at Culham Science Centre, or Harwell science and technology campus - all of which are leading the way in different areas of research and innovation.
Last year I spoke to the year 7 pupils at a local secondary school about data science. As a (relatively) new field, despite strong ties to Harwell and regular STEM-themed talks, this was the first time the school had covered this topic in any way.
But, I was surprised and encouraged by some of the questions I got after the session - one of the pupils asked about dealing with personally identifiable information (PII) in data, and another about the responsibility of using AI for good. These 11 and 12 year olds had, in some way, a more mature mindset around some of the open questions in this space than many professional organisations.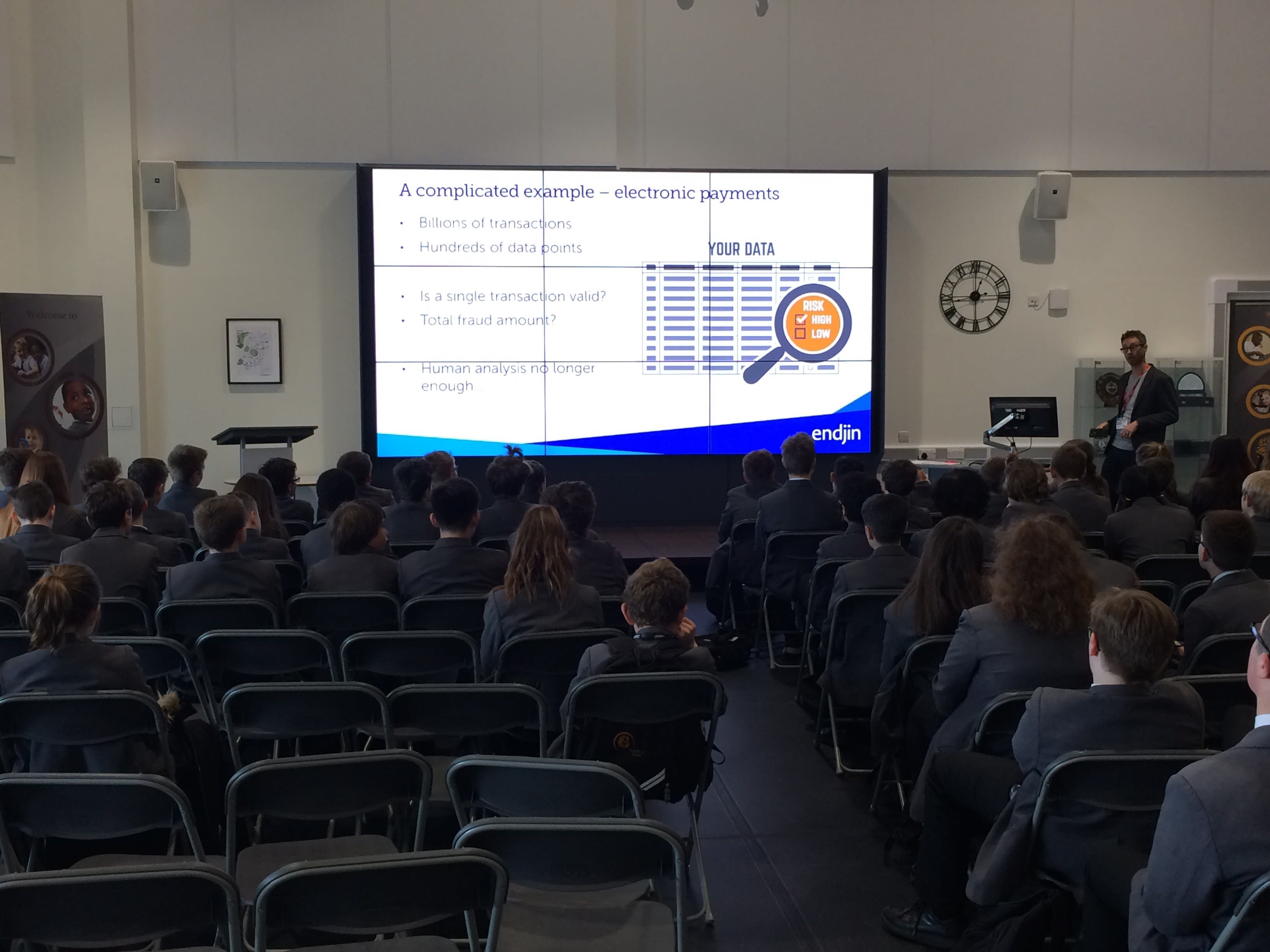 In fact, I was so encouraged, that I'm going back for more this year! On Friday, I'll be speaking about data science again - this time to two primary year 6 classes. The theme for British Science Week this year is "Our Diverse Planet", so I'll be telling them about the great work that one of our customers OceanMind are doing with data, AI and the cloud to combat illegal fishing. And the great thing is that this is all happening about 5 miles down the road from the school in rural Oxfordshire, not in some far-flung Bay Area incubator.
As educational institutions start to catch up with industry advancements (there's already a handful of data science courses on offer in the UK) I think it's important for younger children to know what's even possible before they're old enough to have to make serious decisions - and this is at the core of what British Science Week is about - inspiring and encouraging people into careers in STEM. This is why I'm getting involved - partly because I'm a parent myself, but also because the opportunities in this industry are massive - and only going to get bigger as these children grow up.
I'm lucky enough to have spent the last (nearly) 20 years doing things that I enjoy, am good at (or so I'm told :)) and have had the opportunity to live and work in 3 different continents, alongside many excellent people. So, take a look at what's going on this week as part of British Science Week - there may be something near you that sparks an interest - you never know where it might lead!