10 ways working with Microsoft helped endjin grow since 2010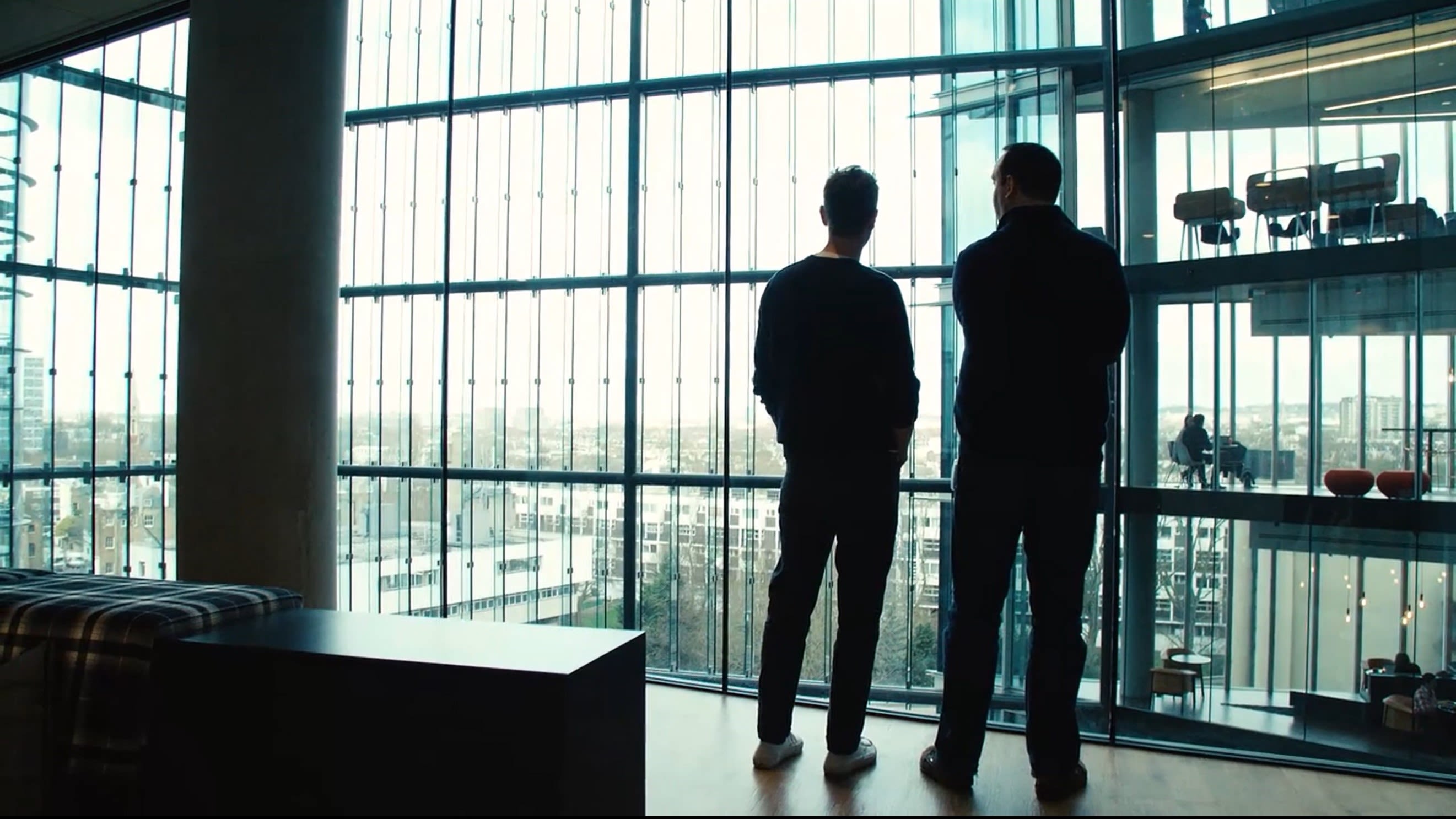 At the start of 2017 James Broome, endjin's Director of Engineering was asked to give a talk to the latest Collider cohort about how Microsoft can help start-ups via the BizSpark programme. After the event we were asked by the Microsoft UK Small and Medium Business team if we would like to be interviewed about our 7 year journey from start-up to mature, sustainable business (and Microsoft Gold Partner for Cloud Platform). Here's the video featuring James & I:
I was asked to write a short blog post to accompany the video, which you can find on the Microsoft UK Small and Medium Business team blog, but I decided to expand upon some of the themes and list 10 ways Microsoft helped endjin grow over the last 7 years:
1. Office 365 enabled us to focus on bootstrapping the business, not investing in IT infrastructure & support.
When we founded the company in 2010, we needed an email address to register for all the bureaucratic processes required when forming a company (Companies House, VAT Registration etc.), so our first problem was "what email address should we use?". So, while sat in the members lounge of Royal Festival Hall, we spun up an Office 365 (or BPOS as it was then) account in under 5 minutes and for £5 per user per month, we had a full enterprise ready email system, a SharePoint environment to save our company formation documents, and a copy of Microsoft Office which enabled us to get on with some more work. In the last 7 years, we've never had to worry about IT Infrastructure (or backups), we've never had an "outage" of email, and we've never had to spend any time worrying about upgrading to newer versions of the platform – that's all been taken care of as part of the service. Every time someone new joins the company, all we do is increase the subscription by 1 and that's it. This is what it's like to be "born in the cloud".
2. BizSpark gave us access to tools and software that we would otherwise not have been able to afford.
Once we had the company set up, the next step was that we needed to get access to development tools and products vital to any software development company. For a company with a bank balance of £0, suddenly having to pay for several MSDN subscriptions can be a daunting prospect. Fortunately, the BizSpark programme was created to help companies in that precise situation; once you enrol in the programme you have 3 years to bootstrap your business, build your products and make enough money to pay for your MSDN subscriptions or qualify for Microsoft Partner Status. Within week 1 we had access to everything we needed to start developing software in the Microsoft ecosystem.
3. The Developer Experience (DX) Team introduced us to one of our first, and most long standing customers.
One of our early meetings with Microsoft was with the Developer Evangelism (now DX) team; we explained who we were, what our combined experience was and what we hoped to do as a new business. From this we were introduced to Milliman, who were looking to develop a new Azure based actuarial modelling platform that could do distributed computation. We helped with that project, and many more since as Milliman have evolved their product offerings.
4. Working directly with the Product Groups helps increase our expertise.
Our experience of pushing Azure to the limit with Milliman, led to an invitation to the Azure Advisors group; a forum which allows us to interact with the product team, post questions, provide feedback on the product roadmap, and get private access to unannounced new products and services.
5. Becoming a Managed Partner means we have a dedicated person to help us navigate the internal Microsoft resources available to support our Go To Market Strategy, Marketing and Growth plans.
As we started to be recognised for generating Azure Consumption, we were asked if we would like to become a Manage Partner, which means we are assigned a Partner Manager to help us grow our business, which in turn helps Microsoft increase its Azure Consumption. Partner Managers act as a gateway into the larger Microsoft world, and can help connect you to the right people at the right time to support your plans.
6. Becoming a Gold Partner for Cloud Platform increased our credibility and visibility.
When we started generating over $100,000 of Azure Consumption, we were eligible to become Gold Partners for the Cloud Platform Competency. Not only did this give prospective customers an increased level of confidence that we were Azure experts, but it also opened up a series of new partner benefits; from $12,000 of free Azure consumption, free MSDN subscriptions for up to 25 people, more Internal Rights Usage benefits (such as Office 365) and also gave us access to business development and co-marketing funds.
7. Working with the Customer Advocacy team allowed us to create content of a quality that far surpassed our marketing budget, bringing powerful customer stories to a broad audience.
When we met the UK Customer Advocacy team and told them about some of the project we had delivered, they were keen to transform them into full case studies. Last year we collaborated on three; how we helped Watchfinder adopt Azure to grow globally, how we helped Hymans Robertson embrace the Cloud, and how Milliman delivered hyper-scale compute on Azure. We were also given the opportunity to talk at events like Future Decoded, for example about Hymans Robertson being a 100-year-old start-up. The team also helped us market some of our Thought Leadership.
8. Working with Black Belt Teams has given us more exposure to potential customers.
The Black Belt Teams inside Microsoft are sales people with deep technical knowledge of a specific subject matter. We work closely with the Advanced Analytics Black Belt Team and deliver monthly hands on labs workshops which gives us exposure to ~20 new potential customers a month. We also work with the App Service Black Belt Team and recently ran an all-day API Economy workshop for ~80 potential customers.
9. The Developer Experience ISV Team have helped us think about our Intellectual Property in a different way.
We recently started working with the DX ISV team to talk about how we could take the vast amounts of Intellectual Property we've amassed over the past 7 years and turn it into products and services, running on Azure, that could deliver an annuity based revenue stream to the company.
10. We worked with Microsoft Legal to bridge the gap between the existing Azure Enterprise Agreement and the Regulatory requirements of Financial Services in the UK.
Many of our customers are in the Financial Services space and are regulated by the Financial Conduct Authority. Over the last 7 years we have helped several FCA regulated organisations adopt Azure (see the Thought Leadership section of our website for more information about our processes, specifically the Cloud Adoption Risks and Mitigation model) and have collaborated with the Microsoft Legal teams to create the specific Financial Services addenda they require to be FCA compliant.
Finally, 7 years in to running a small business, we've become Microsoft Accelerator Mentors, which means that we can close the circle and offer advice to other start-ups (for example AppyParking & FitWell) who are at the beginning of their journey.