The 100 Year Start-up: Embracing Disruption in Financial Services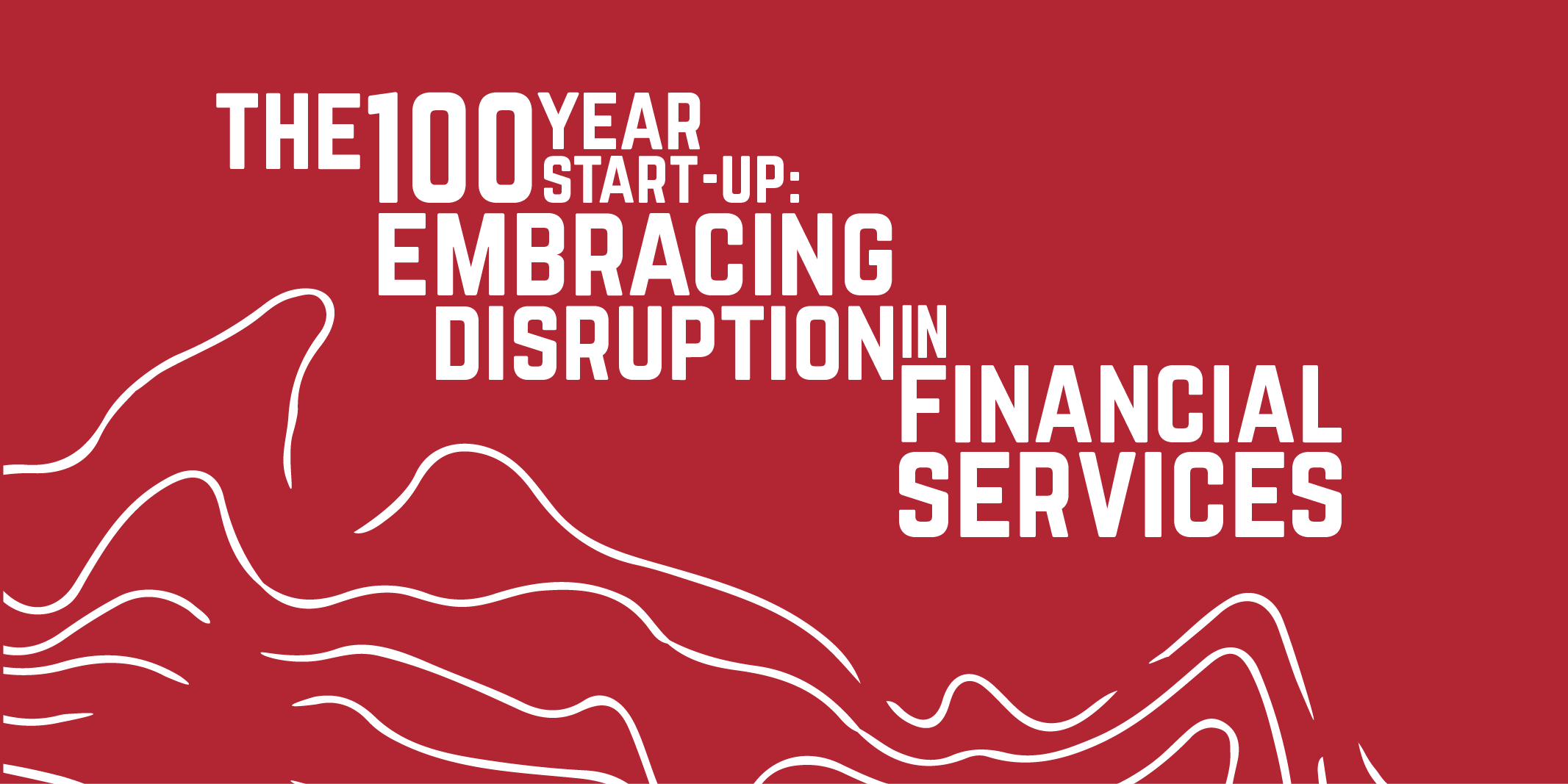 It's #FinTechWeek in the UK, which means it's the perfect time to share a customer story; for the past 3 years endjin have been helping Hymans Robertson, a market leading actuarial consultancy who have realigned their business towards innovation, placing FinTech and the cloud at the heart of their offerings in the emerging API, Data, and App economies.
The Financial Services Industry is generally quite conservative and has been slow to adopt cloud technologies (which have been around for almost a decade at this point), preferring the traditional mind-set of large CapEx investments in "on-premise" datacentres so that they can guarantee security, connectivity and performance characteristics.
The post financial crisis world is a very different environment, for consumers, for the regulators and for financial institutions. Consumers want a better deal, the regulators want better risk management (through more accurate reporting), and the traditional financial institutions want to develop new propositions, but they are facing market disruption from the FinTech movement and from regulation like Solvency II and the Basel Accords. The regulators understand that the ecosystem is evolving, and that competition is driven by innovation, thus it needs to support innovation to deliver better results for the consumer.
There are two main outputs of an innovation process: a disruptive business model and/or a disruptive product.
The easiest way to deliver a disruptive business model is to reduce the Total Cost of Ownership (TCO) and to share the value of that cost saving with the end user. The easiest way of reducing TCO is to move from a CapEx to an OpEx model; fortunately this is one of the key advantages of the cloud, which also enables elastic scale (growing and shrinking compute resources), which can offer further cost savings.
"In October 2014, the Financial Conduct Authority (FCA) launched Project Innovate – an FCA initiative to foster innovation in financial services. One of the main differences between the FCA and the Financial Services Authority (FSA) is that we have an objective to promote effective competition. Innovation can be a driver of effective competition, so we want to support innovation and ensure that regulation unlocks these benefits, rather than blocks them. In producing this guidance, we have worked closely with Project Innovate to identify areas where our regulatory framework needs to adapt to enable further innovation in the interests of consumers"

1.2 from the FCA's whitepaper "GC15/6: Proposed guidance for firms outsourcing to the 'cloud' and other third-party IT services"
Hymans Robertson was set up in Glasgow in 1921 and is one of the longest established independent firms of consultants and actuaries in the UK, have over 560 staff, including 64 partners, 16 of whom are Members (i.e. share-owning partners) who are all fully involved in the day-to-day management of the Firm. The pensions market is undergoing the biggest disruption in its history; the closing of many defined benefit (final salary) pension schemes and new freedom of choice legislation means that individuals now have much more control over their savings and need much more guidance in defined contributions based schemes. Hymans Robertson created a new proposition called Guided Outcomes which enables employers to help employees set savings targets, and as they reach retirement, helps educate them about retirement income options.
Hymans Robertson soon realised that the computational requirements of their models exceeded the capacity of their on-premise datacentres and that the most cost effective solution would be to use the cloud to perform their Big Compute. But before they could harness the cloud to help them solve their Big Data problems, the business needed to understand the ramifications of moving to the cloud; everything from regulatory, risk and compliance concerns,  to how their internal Ops team would need to evolve and adapt, and how to deal with moving data from on-prem into the cloud.
Microsoft asked us to tell the story, with Barry Smart, IT Director of Hymans Robertson at Future Decoded in November 2015:
If you would like help with your organisation's journey to the cloud, please get in contact.