Building an Epic Dev Rig for less than £1600 (2014 Edition)
I received quite a bit of positive feedback about my post "Equipping a kick-ass meeting room for less than £1500", the general tone being "we're looking at implementing the same thing for our meeting rooms". We also get positive feedback (mixed with a bit of envy) when clients come to endjin HQ and see the development workstations we have, so I thought a similar post might be useful.
Our requirements are quite simple;
we want a powerful workstation, that doesn't sound like a Harrier Jump Jet doing a vertical take off.
we want some leg room under the desk
we perform lots of operation on small files, so we need to optimise storage for that scenario.
we want to be able to experiment with writing compute intensive applications that can be offloaded onto the GPU.
The Monitors, Cables & Accessories:
Regardless of what's running under the hood, monitors are your actual interfaces into your workstation. Don't skimp. When we originally built our first generation of development rigs – we decided upon a dual monitor setup, but after the first week I started getting quite serious neck pain, which I soon realised came from the near constant micro-head-movements caused by switching between the two monitors. I ordered an extra monitor so that I could have a primary monitor directly in front, with the two original monitors either side acting as extra screen real estate for Visual Studio property panes, Skype and Outlook – the result within one week was that the neck pain disappeared.
We settled on the Dell UltraSharp U2412M – and it's a great IPS monitor, text is crisp, colours are rich, and when we have the odd post work endjin clan session – games look great.
Because we have three monitors, we need to use two DVI cables (which ship with the monitors) and an extra Neet HDMI to DVI Cable to drive the third monitor.
The other part of the workstation interface is the keyboard and mouse; it's a very personal choice – a bit like choosing the handle of your own light sabre – I want to be able to code for years to come, so have a nice Microsoft ergonomic keyboard (which drives everyone insane when they try and pair with me), but most of the other endjineers prefer the MS Comfort Curve Keyboard 3000 and have settled on the Microsoft Explorer Touch Mouse.
The final accessory is a decent headset for doing Skype calls. We've settled on the Plantronics Blackwire Headset – which are very comfortable (you can be on a call for a couple of hours and not really notice you're wearing headphones), have built in noise reduction and a high quality microphone and speakers. If you're on a call where the other person is also using the Plantronics Blackwire – the call quality is truly excellent.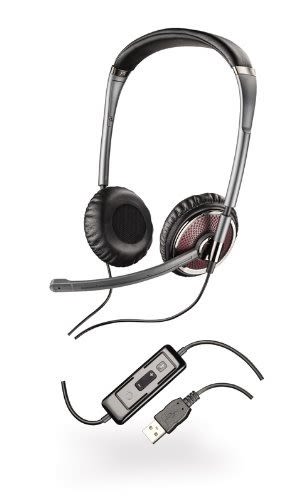 The Case & Power Supply:
To achieve our requirements, we are essentially building a high performance gaming rig, rather than a corporate workstation, and there are lots of lovely Mini-ITX cases. After quite a bit of research, we settled on a BitFenix ​​Prodigy, which not only has a small below the desk space footprint, but lots of air vents for cooling.
Because we we want to try and minimise the amount of noise in the office, a quiet power supply unit is essential; the SilverStone Power Supply seems to fit the bill nicely.
The CPU, Memory, Storage & Cooling:
The Haswell processor architecture enables a great balance of compute power and energy consumption. If you're doing development, there's really no point selecting anything other that the i7 series; we chose the Intel Haswell Core i7-4770K – the K is significant as this means that the CPU can be overclocked. Even though this generation of CPU has lower power consumption (and thus run cooler) you still need a CPU cooler. Again, as we're trying to minimise noise, a water cooling solution is the best option. We selected the Corsair Hydro H60 All-In-One Liquid CPU Cooler. For memory we decided upon some high performance, low profile (to fit in the Mini-ITX case) memory: Corsair Vengeance Low Profile 16GB DDR3 1600 MHz. For storage, we went with two Crucial 2.5-inch 240GB M500 SATA 6Gb/s SSD.
The Motherboard & Graphics Card:
The combination of case form factor and CPU limit your options when it comes to the motherboard; as we have a Haswell Core i7 CPU and a Mini-ITX case; we selected a Asus Maximus VI Impact Motherboard. The choice in graphics card was influenced by the requirement to drive three monitors and that we want to be able to perform GPU programming (via CUDA), which essentially means our card has to be an NVidia; after looking at a number of reviews, we settled on the Nvidia GeForce GTX 760.
The End Result:
It's by far the best development machine I've ever had. Every app is responsive, builds in Visual Studio take seconds. Resharper flies. I was quite happy developing on my Sony Vaio Z Series laptop before, but whereas development on my laptop felt fast, development on the Dev Rig feels instant.