Mike Larah is an Apprentice Endjineer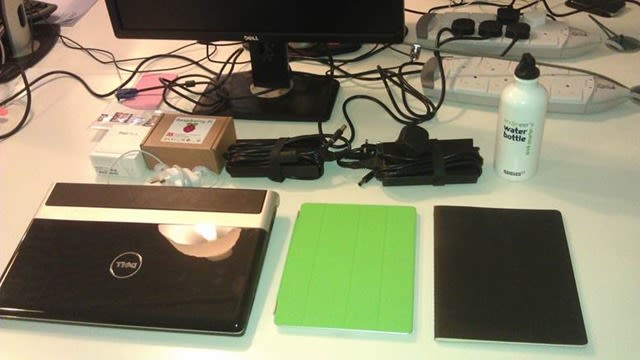 From engineer to endjineer. Having just graduated with my mechanical engineering degree, I now start my new journey into the technology sector as an apprentice here at endjin HQ.
I will be posting regularly in this blog during my time here to document the apprenticeship process and my progress as a budding developer. Hopefully this will not only allow me to keep track of what I'm doing, but also provide an update for any other apprentices out there and help anyone in the future who ends up following this same path.
As a quick first update, this morning was spent setting up all the lovely kit (yes, that's an actual notebook on the right) that was waiting here for me when I arrived.
Next step is to learn some PowerShell and automate the new employee on-boarding process. I will post again later in the week to update how that goes and talk more on my first week at endjin.
You can also follow me on Twitter @MikeLarah