Microsoft Azure Technology Guidance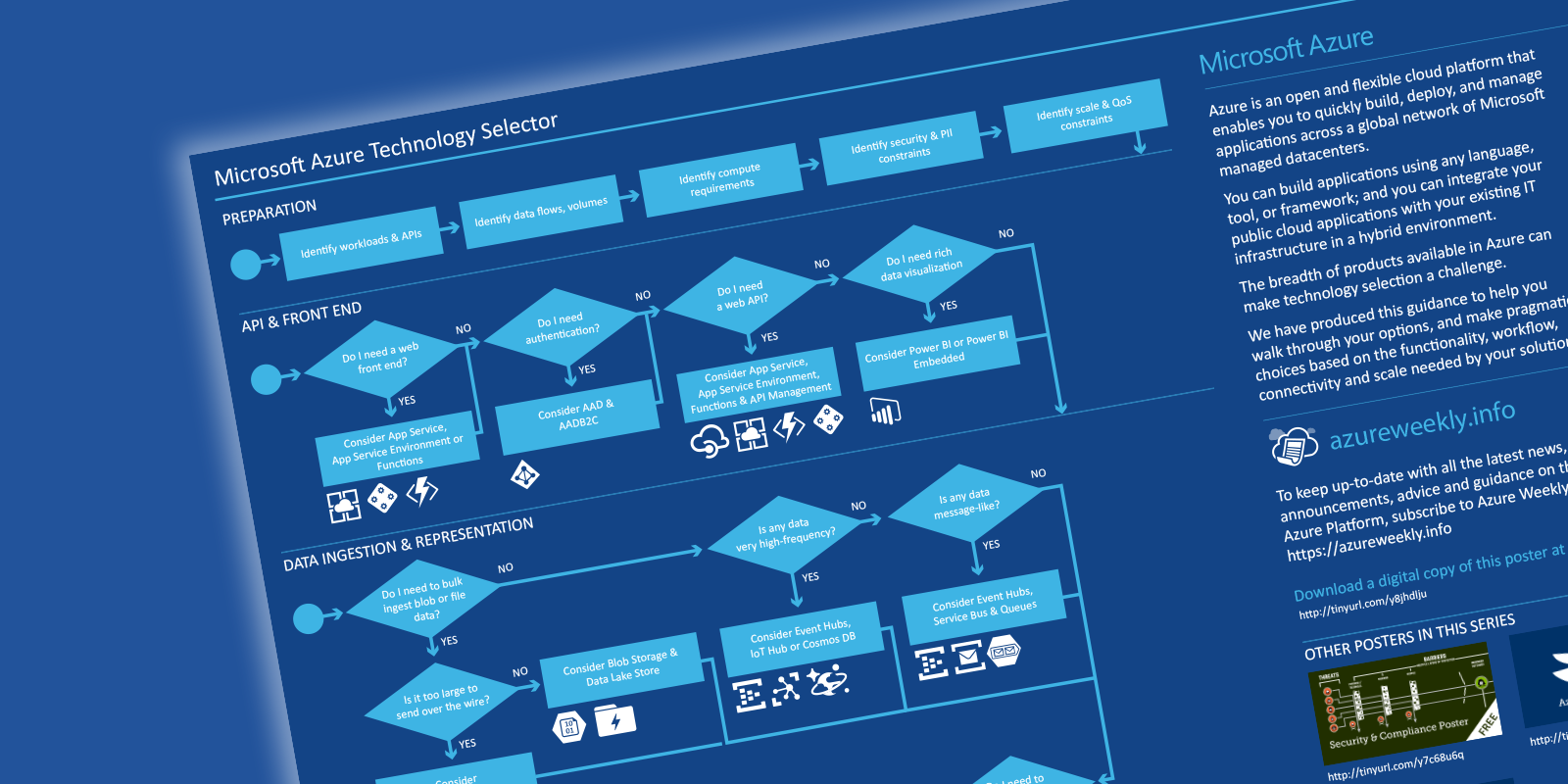 The breadth of products available in Azure can make technology selection a challenge.
Endjin, a Microsoft Gold Partner for Cloud Platform, have produced some guidance to help you walk through your options, and make pragmatic choices based on the functionality, workflow, connectivity and scale needed by your solution.
Confused by the difference between Azure App Services and Azure Functions? Databricks vs Azure Synapse Analytics? Cosmos DB vs Azure SQL Database? Storage Queues vs. ServiceBus? Want to know when you should be using Azure Data Factory, HDInsight or Stream Analytics?
Our free Azure Technology Selector will help guide you through the maze of options.
Enter your email address below and we'll send you a copy