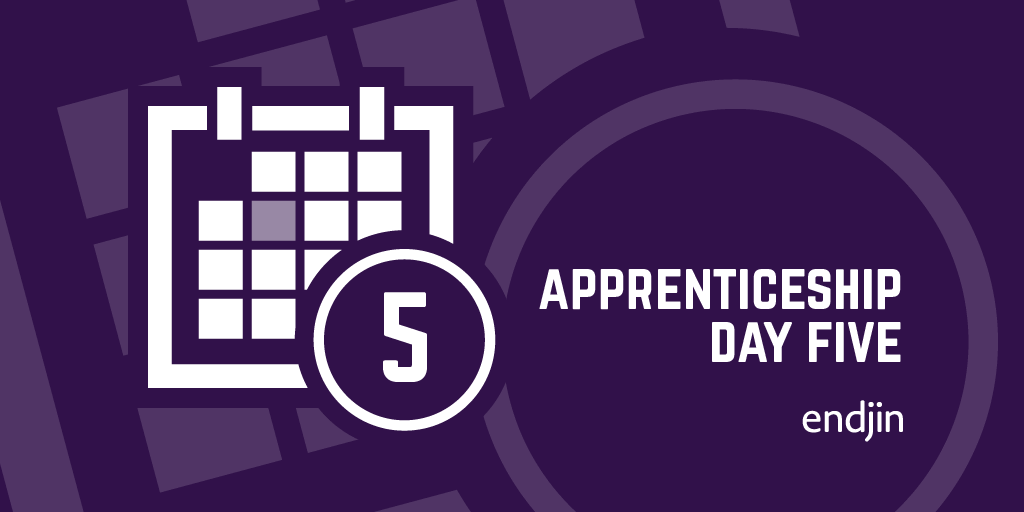 The last day of week one, and I was "putting the tea bag in the cereal bowl tired".
However, this was the best day of a very good week.
The commuting part of the day was spent reading up on asynchronous methods in .NET 4.5, making sense of the all-pervasive 'async' and 'await' keywords and the use of Tasks as a return type that I'd been encountering over the week.
After this came some more pairing with Mike to do some Behaviour Driven Development with SpecFlow, and then the highlight of the day; a visit to a prominent client, who have spent the last year transforming their technology and business processes.
The meeting was an informal check-in with the client, and was extremely positive, with open, insightful, constructive conversations taking place between Matthew, Howard and management staff within the technology department.
It was clear that everyone present was passionate about their work and committed to the success of the company as a whole – discussions would regularly, and naturally, touch back on how the process under discussion related to the overall aims of the business.
This had clearly been a year of major changes, and there was an awareness of the risks associated with such large scale changes. Over a pizza, we talked about how staff had responded, and the stories were overwhelmingly positive.
After a strategy development process involving staff at all levels, team and individual responsibilities had been rationalised and streamlined, cutting the delivery time of development and creative projects, and drastically improving throughput of work.
Evidence-based decision making has been implemented, with well-defined roles and processes in place, resulting in better project outcomes, and consequently, better motivated staff. As part of this, processes for communication, prioritisation and sign-off of new work with The Board were overhauled.
The company had put significant effort into identifying which people they were best able to grow into the new roles that emerged, developing their careers and ensuring that everyone stayed with the business through the changes.
I was surprised at how long people seemed to stay with the company – a service length of 10 years plus was not uncommon among staff of all levels.
It was obviously a pleasant place to work. For me, this hammered home one of the key benefits of using a consultancy, which is the ability to get a wider industry perspective on your businesses practices. Matthew and Howard were able to share their experiences and point out pertinent pitfalls and best practices.
After the lunchtime discussion, in a smaller group, we focused in on a particular area. Again, the discussion flowed very freely, with open acknowledgment of issues and plentiful ideas for improvement bouncing between Matthew, Howard and the senior staff present. At the end of the meeting, the client took away a number of ideas to put into place or investigate further.
Sitting in on these discussions gave me a very privileged insight into the inner workings of a successful business, the challenges it faces, and process of improving strategies, processes, and roles to meet these challenges. The experience provided a sense of perspective to the week as a whole – helping companies to work in smarter ways is behind all of our activities, and, it's incredibly good fun.
At the end of week 1, I feel very lucky to be an Endjin apprentice, and am looking forward to week  number 2... which I'm assured will be even busier!